Oracle Java Certification
In 2008, I did my Sun Certified Java Programmer 6 (SCJP 6) Certification and now I thought, it's about time to share my experiences with you.
Why should I do a Oracle Java Certification?
While the certificate will definitely help you to much easier find a (well paid) job as a java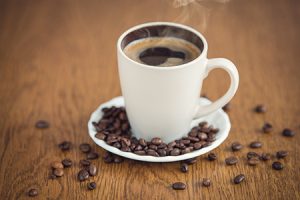 programmer, you should first of all focus on the knowledge you will gain by learning the knowledge necessary to pass the exam. Everyone can pass the exam, given enough time and dedication.
However believe me, the real benefit will be the deep insight into the java programming language you may gain if you wholeheartedly study for the java certificate. This will help you immensely in answering interview questions, but, most importantly, it will heavily assist you in your daily work as a programmer. With less effort, you will write better code. Not a highly decorated, but a highly skilled programmer will make an extraordinary career.
Which java certificates can I do?
There are a lot of different certificates, but the main ones are:
1. Oracle Certified Associate, Java SE 8 Programmer, 1Z0-808 (OCA 8)

Approximately 245 US$ / 193 € (one voucher) + 81,52 US$ / 69,70 € for study & training material
Recommended material for study and training
OCA / OCP Java SE 8 Programmer Certification Kit OCA / OCP Java SE 8 Programmer Certification Kit by Jeanne Boyarsky and Scott Selikoff
Whizlabs OCAJP 8 Practice Tests
2. Oracle Certified Professional, Java SE 8 Programmer, 1Z0-809 (OCP 8)
Approximately 245 US$ / 193 € (one voucher) + 98,69 US$ / 84,70 € for study & training material
Recommended material for study and training
OCA / OCP Java SE 8 Programmer Certification Kit OCA / OCP Java SE 8 Programmer Certification Kit by Jeanne Boyarsky and Scott Selikoff
Whizlabs OCPJP 8 Practice Tests
3a. Oracle Certified Master, Java SE 6 Developer, 1Z0-855 & 1Z0-856
Approximately 490 US$ / 386 € (two vouchers) + $19.75 US $ / EUR 26,05 € for study material
Recommended material for study and training
Sun Certified Programmer & Developer for Java 2 Study Guide (Exam 310-035 & 310-027)
3b. Oracle Certified Master, Java EE 6 Enterprise Architect, 1Z0-807, 1Z0-865 & 1Z0-866
Approximately 2135 US$ – 4935 US$ / 1889 € – 4529 € (three vouchers & one obligatory oracle course) + 316,85 US$ / 302,17 € for study & training material
Recommended material for study and training
OCM Java EE 6 Enterprise Architect Exam Guide (Exams 1Z0-807, 1Z0-865 & 1Z0-866) (Oracle Press)
Core J2EE Patterns: Best Practices and Design Strategies (2nd Edition)
Core Security Patterns: Best Practices and Strategies for J2EE, Web Services, and Identity Management (Sun Core Series)
Real World Java EE Patterns-Rethinking Best Practices
Head First Design Patterns
Wizlabs OCMJEA 6 Practice Tests